Rynek Główny to główny plac miejski, który żyje praktycznie o każdej porze dnia i nocy. 
---
To miejsce spotkań pod Pomnikiem A.Mickiewicza, uroczystości państwowych, religijnych,  imprez masowych i kulturalnych. To tu odbywają się Targi Wielkanocne i Targi Bożonarodzeniowe Rynek to też scena główna miejskiego Sylwestra, WOŚP.
Ten magiczny plac przyciąga mieszkańców i turystów, którzy odwiedzają Sukiennice i Bazylikę Mariacką czy Ratusz. W jego podziemiach znajdziemy Muzeum Historyczne Miasta i tuż obok Galerię Sztuki Polskiej XIX w. w Sukiennicach. Rynek otaczają liczne kluby i restauracje, które latem zamieniają go w gwarne od ogródków letnich miejsce.
Krakowski Rynek Główny jest największym w Polsce, na drugim miejscu jest rynek wrocławski a na trzecim rynek starego miasta w Poznaniu.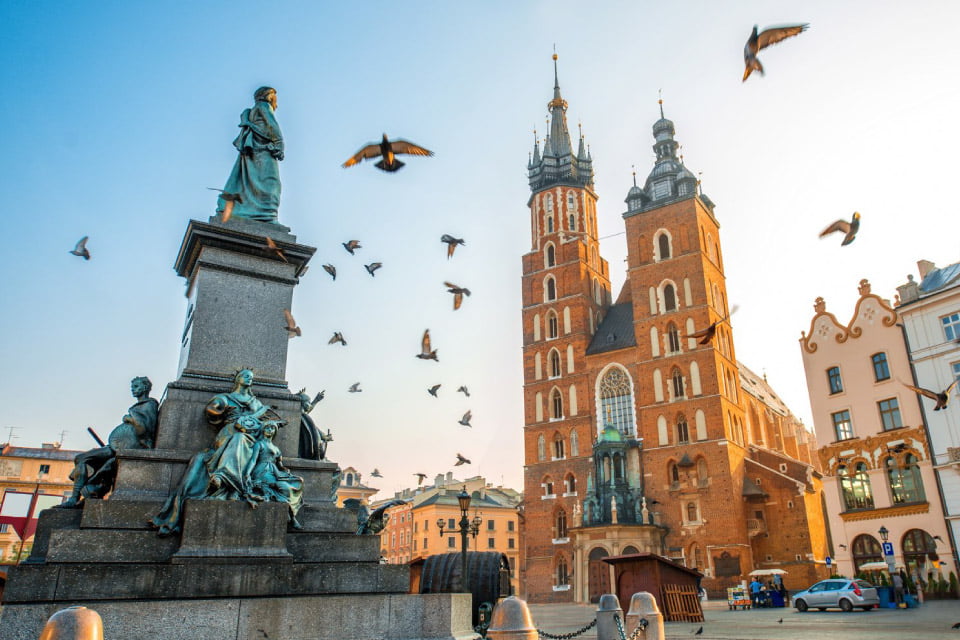 ---
Miejsce:
Rynek Główny w Krakowie
Rynek Główny
30-062 Kraków